Asturias is best for food and nature!
Why You Should Definitely Visit Asturias!
So you are visiting Spain! Probably you are planning to go to Madrid and Barcelona of course! Spain is a place of culture, history, and great tapas, but what is not as well known is the infinity of nature! Here in Spain you have forests, stunning rocks, desert, endless beaches, mountain views, huge grasslands, and rivers throughout! To get to this nature, I cannot recommend highly enough to visit Asturias to view a microcosm of these diverse environments within Spain.
Grasslands along Asturian coastline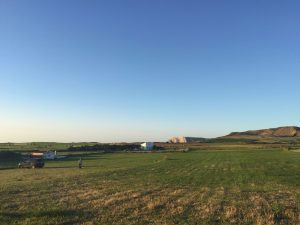 Hill Ocean overlook near Gijon!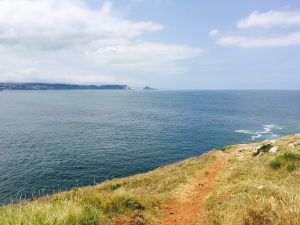 Located in the northwest corner of Spain, Asturias is without a doubt one of the greatest treasures hidden within Spain. This vast landscape of beach paradises is located around great mountains and palm trees, seemingly bizarre for its otherwise not so tropical and rather European scenery.
European Alpine style houses are common in Asturias!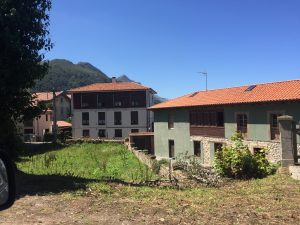 Travel Tips
Drive first to Gijon. This will give you a first glimpse of what this region of Spain is all about. The sprawling boardwalk area is a welcoming place to walk, sunbathe, or hop in the water for a swim, paddleboard, or surf. After a brief 30-minute walk, you can head to the upper edge, where you will find a breathtaking overlook view.
From Gijon, you can head along the coast in either direction: East will get you to Santander and eventually Basque country; West will take you to Galicia and Portugal.
If you can manage, plan a few days!
*Book your hotel in advance during the summer months because Asturias certainly is no stranger to locals, as you will find out by the droves of people! Somehow the droves of people do not distract from the beauty, and if you like, you can easily find a private beach to have to yourself.
Around the Gijon Boardwalk!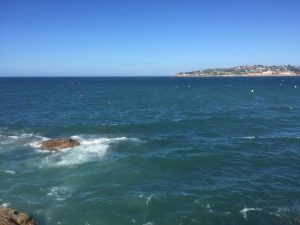 Beaches of Asturias!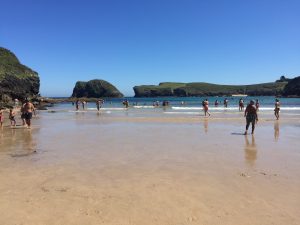 Food Recommendations! 
I am a big foodie! I love to eat and I found Asturias to be one of my highlights of everywhere I visited in Europe!
Sunsets are best served with oysters, lobsters, and mussels, which lucky for you, is all typical local fare!
If you want something heavier, you are in luck. With such proximity to mountains, Asturias certainly has a mountain-influenced cuisine. I recommend the meat from here, especially the Cachopo, which are thin filets of beef topped with ham, covered in cheese, and wrapped in breading. You don't want to miss this.
For drinks and an appetizer, I highly recommend trying a local cider paired with locally famous Queso Cabrales. Queso Cabrales is a limestone cave-aged blue cheese unique to Asturias. The animals used in production must be from the mountains of the Picos de Europa. The cheese, truly local gastronomy, is a strong blue getting its unique, dry, almost spicy but pleasant yeasty tones from the blue-green mold naturally arising during the aging process. It is not so tangy as a blue cheese. If you like rich flavors, I cannot recommend this cheese highly enough paired with some bread and cider. As you look out over the rich, blue ocean while savoring the local cuisine, you are certainly doing something right in life!
Asturias is a true European treasure, and yet no one talks about it!